 Bluestone tile
Basalt or bluestone is one of the most abundant and oldest minerals on earth. The main constituent of bluestone is volcanic molten material. These stones have fine gray grains that create beautiful shades that make this stone suitable for decoration. Bluestone is a fantastic option for paving that can have different uses depending on its capabilities and uneven texture.
Bluestone quality
Bluestone, due to its construction stages, is very good and . Therefore, its compatibility with the environment is also significant. In addition, visually, as mentioned, the bluestone is very attractive.
Application of bluestone
Bluestone is a beautiful natural stone that has various uses due to its attractive appearance. This stone is widely used in the construction of paving stones. They are also used around swimming pools and spas because of their cool appearance. Bluestone paving and tiles, in addition to being beautiful, are very nice due to their dense texture and hard method.
Bluestone paving
If you want to make a nice paving stone with good material and at the same time care about beauty and you want to create a stunning style with excellent visual features, We offer you high-quality paving made of bluestone, for It brought you beauty and distinction. See the different designs of our site right now and buy your desired stone with your favorite design by offering the best prices and with confidence.
Sydney Bluestone Pavement
Bluestone is now one of the most popular stones throughout Australia. We in Sydney and all over Australia will help you find the right item among your bluestones with different designs and reasonable prices.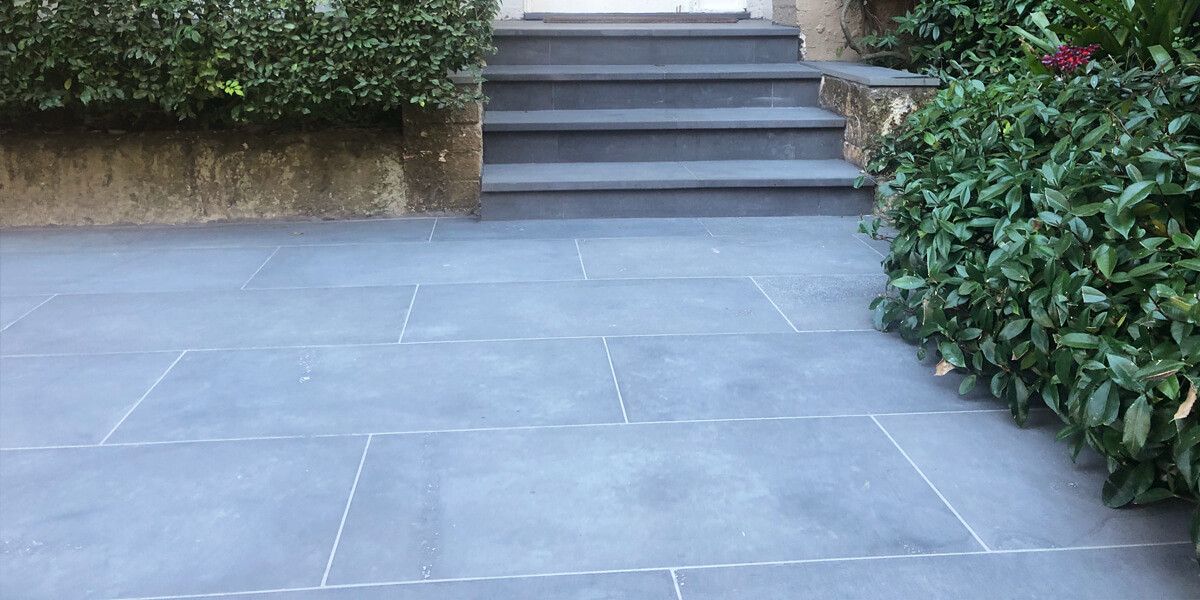 Bluestone in construction
Due to the durability and strength of this type of stone, they are also used in construction and foundation. There are famous buildings that are built using these stones. Famous structures such as the Southgate in Victoria and the Church of St. Mary in Geelong of Bluestone have made significant use of bluestone in their construction.
Compatibility of bluestone with other materials
Pavements made of bluestone can very well adapt to other natural materials such as metal, stone, or wood and can be widely used in the design. Bluestones are durable, high-density materials that are used in many residential and commercial projects.
Bluestone "hunterpavers"
As you know, one of the most important stones at the moment is a bluestone, which is very important due to its high consumption in Australia. We offer a variety of designs to meet your needs in Sydney and throughout Australia. You can visit our wide range of blue stones online and choose the design you want from the various designs that exist and be sure of the quality that we offer you.
Didn't find what you were after?
We have tonnes of unlisted products in our warehouse!
Call our dedicated team to find out more: 1300 797-726