everything you need to know about Granite Flamed Pavers
Granite Flamed Pavers

today's life most of the time, granite stone is considered as one of the primary choices among all those who want to have both elegance and toughness at the same time.
Granite is a common and durable building material. This coarse-grained stone is naturally made up of hard igneous rocks which consists of mica, quartz, microcline and also Orthoclase. Granite is in the category of quarried stone as they are dug from under the earth and then shaped by cutting, crushing, or splitting.
What makes granite so popular

What makes granite so popular is its rugged look and as its matchless beauty enhances the entire space wherever granite is used its popularity is universal and timeless. In today's life most of the time, granite stone is considered as one of the primary choices among all those who want to have both elegance and toughness at the same time.
That is why it finds application as paving material. Paving material is one of the most critical decisions in the exterior designs of the buildings. Moreover, as far as beauty is concerned it holds its eye-catching texture through tough seasons throughout the year.
It is believed to be one of the most durable paving materials, and no other material can beat granite in terms of durability, and thus, this volcanic stone is an iconic material for construction. Using a granite paver results in formation of paving which stands out among neighborhoods.
As it is obvious from their names pavers are most of the time used actively, that is why it is important to ensure a safe walk on them, granite material owns natural anti-skid properties and that is why it safe to walk on even on wet surfaces.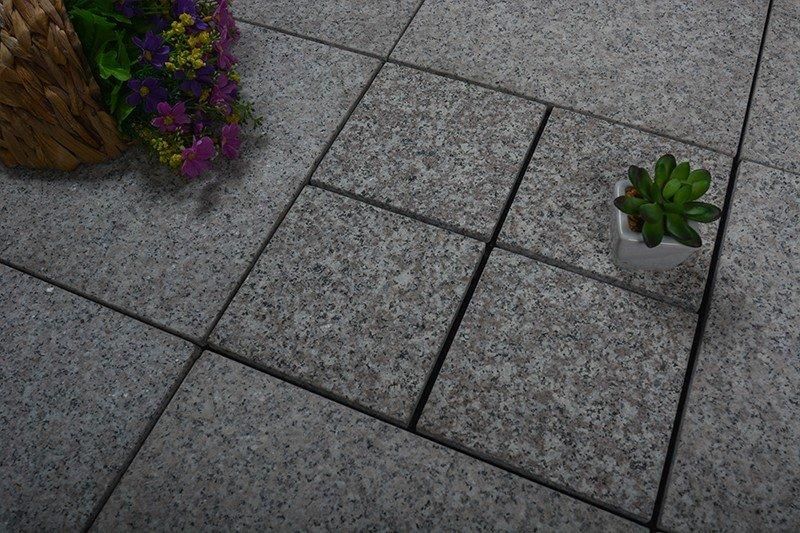 Granites
are one of the most versatile natural paving material on earth and color patterns in granite is almost infinitive. They are offered in shades of white, black, blue to pink.
Whether you build patio or driveway with granite, they will come in glamorous look and because of their characteristics they are highly functional.
Flamed Granite Paving
Flamed granite paving
is a hard-wearing material for those who are keen on classic designs for interior or exterior usage as they offer a high-end finish in different styles.
Its tight grain, neat crisp lines and evenly textured flamed surface make it an ideal option for modern settings too, and it is available in Flamed Light Grey, Flamed Silver Grey, and Flamed Dark Grey colors.
That is why flamed granites are considered as natural material which offers a wealth of design opportunities, moreover, they are available in different sizes, from large to small, which is perfect for random laying to create a unique finish.
Granites pavers
based on their color and texture can be expensive choices but still worth it to go for.
It is a sophisticated, attractive and diverse item that works with just about any paving project that comes into mind.
Flamed Granite Tiles
Flamed granite tiles are rough in texture featuring scratch-resistant and non-slip surface throughout the year. The excellent quality of having beautifully consistent coloring, and multiple colored slabs, and being considered as an extremely hardwearing paving material is why flamed granite paving is ideal for high traffic walkways, drives and patios in both commercial and domestic applications. Another excellent characteristic about
flamed granite paving
is that they are slip-resistant and at the same time they offer a smooth surface and that is why they are commonly used in ponds and swimming pools.
Granite Slabs
Granites
are considered as porous products and that is why it is advices to seal granite paving to help prevent the growth of any algae or moss. More specially, for light-colored granite slabs the sealing process is more important because the growth of any creature on their surface are more noticeable. It is also worth to mention that not all sealants are aimed to protect them and this process is sometimes done just to form a more desirable color and sealing is not a compulsory process. In some cases sealing is also done to prevent fading which may happen as times passes on the surface of granite.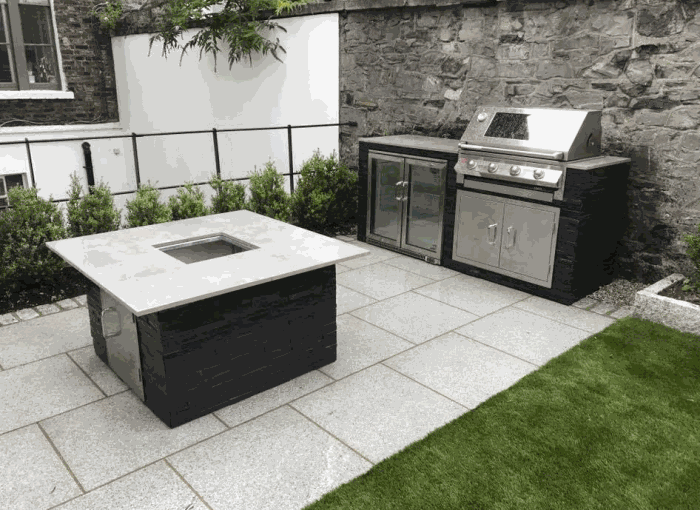 A lightly flamed surface texture is a way to prepare a non-slip surface underfoot even in the presence of moisture. During the process some crystals within the stone shatter which ultimately gives a slightly coarse feel, ideal for exterior paving. As a designer one should notices the use this brilliant material in his layout to obtain a spectacular look which is not likely to become slippery underfoot until its surface does not wear down.
Flamed granite pavers are also easy to maintain as they seldom get wear and tear. As a homeowner one should just keep it in pristine condition. In contrast with other pavers granite needs much less actions on the list. Granite pavers offer an almost intact form for a lifetime. Ultimately, there are a myriad of options available on the market for paving and granite is one of the most eye-catching item among them that is why you can lay a safe bet on these for making the pavers.
At
Hunterpavers
, we have over 12 years of experience in providing expert advice to homeowners and the trade on choosing the Granite paving for each project for For your home and work environment.